Stylish Bracelets for Men: A Comprehensive Guide to Choosing the Right One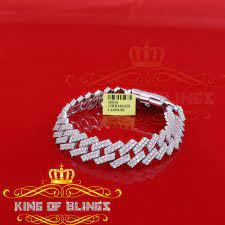 In recent years, men's fashion has evolved at a remarkable pace. No longer confined to the simplicity of a wristwatch or wedding band, men are now embracing accessories like bracelets to elevate their style. Bracelets offer a unique opportunity for self-expression and can be a subtle or bold statement piece, depending on your choice. But with the plethora of options available, how do you choose the right bracelet to complement your style? In this comprehensive guide, we'll delve into the world of stylish bracelets for men, helping you navigate the choices and select the perfect one for you.
Understanding Bracelet Styles
Before diving into the specifics of selecting a bracelet, it's essential to understand the different styles available. Each style has its unique characteristics and can suit various occasions and outfits. Here are some popular bracelet styles for men:
Beaded Bracelets: These bracelets are composed of small beads made from various materials like wood, stone, or metal. Beaded bracelets can add texture and color to your wrist, making them an excellent choice for a casual, bohemian, or beach-inspired look.
Leather Bracelets: Leather bracelets exude a rugged, masculine vibe. They can be simple and minimalist or adorned with metal accents and braided details. Leather bracelets are a fantastic choice for adding a touch of edginess to your look.
Metal Bracelets: Metal bracelets come in various forms, from simple cuffs to intricate chain designs. They can be sleek and modern or have a vintage, rustic feel, depending on the metal and design. Popular metals for men's bracelets include stainless steel, silver, and brass.
Cuff Bracelets: Cuff bracelets are solid, thick bands that encircle the wrist. They can be plain or adorned with engravings, gemstones, or unique designs. Cuff bracelets make a bold statement and are ideal for adding a touch of sophistication to your outfit.
Nautical Bracelets: Inspired by sailors and the sea, nautical bracelets often feature rope or braided leather designs with anchor or hook clasps. These bracelets are perfect for a relaxed, beach style.
Bangle Bracelets: Bangle bracelets are rigid, circular bands that can be worn singly or stacked for a more substantial effect. They come in various materials and finishes, allowing you to create a personalized look.
Consider Your Personal Style
Your personal style is a reflection of your individuality and influences your choice of accessories. When selecting a bracelet, consider how it complements your overall aesthetic.
Casual and Bohemian: If your style is more relaxed and informal, opt for bracelets made from materials like leather, beads, or woven fabrics. These can effortlessly enhance your everyday attire without appearing too flashy.
Classic and Refined: For a more polished appearance, metal bracelets or leather cuffs with minimal embellishments are excellent choices. Stick to neutral tones like black, brown, or silver for a timeless look.
Edgy and Modern: Embrace your inner rebel with leather cuffs featuring metal studs or spikes. Look for bracelets with unique geometric shapes or intricate metalwork.
Sophisticated and Formal: When attending formal events, consider a sleek metal bracelet or a high-quality leather design. Opt for understated elegance with a focus on craftsmanship and attention to detail.
Material Matters
The material of your bracelet plays a significant role in its overall look and feel. Here's a brief overview of common materials used in men's bracelets:
Leather: Leather bracelets are a versatile choice that can be dressed up or down. They exude a rugged, masculine vibe and work well with both casual and formal outfits. Leather bracelets often come in different colors and textures, allowing you to choose one that suits your preferences.
Metal: Metal bracelets, such as stainless steel, silver, or gold, add a touch of sophistication to your look. They are perfect for formal occasions and can be stacked with other bracelets for a layered effect. Pay attention to the metal's color and finish to ensure it matches your style.
Beads: Beaded bracelets have a more relaxed and bohemian feel. They are typically made from materials like wood, stone, or glass beads. Beaded bracelets are perfect for adding a pop of color to your outfit and can be stacked for a fun, layered look.
Rope: Rope bracelets, often made from nylon or para-cord, are a trendy and casual option. They are perfect for a laid-back, beach look and are often adjustable for a comfortable fit.
Occasion And Dress Code
When choosing a bracelet, it's crucial to factor in the occasion and dress code. While a leather cuff might be perfect for a casual night out, it may not be suitable for a formal event. Here's a quick breakdown:
Casual: Leather, beaded, or para-cord bracelets work well for everyday casual wear.
Semi-Formal: Opt for metal or leather bracelets with a more refined design.
Formal: Keep it minimal with a classic metal bracelet or forgo one altogether for black-tie events.
Care And Maintenance
To ensure your bracelets stay in good condition and maintain their appearance, it's essential to care for them properly. Here are some general care tips:
Remove Before Showering or Swimming: Water can damage certain materials, such as leather and wood.
Avoid Harsh Chemicals: Chemicals like cologne or cleaning agents can tarnish metal bracelets.
Clean Regularly: Use a soft cloth to wipe down metal bracelets and a damp cloth for leather or bead bracelets.
Store Separately: To prevent scratches and tangles, store each bracelet separately in a pouch or box.
Conclusion
In Conclusion, Men's bracelets are more than just accessories; they are an expression of your personality and style. With the wide range of materials, styles, and sizes available, there's a perfect bracelet out there for every man. Remember to consider your personal style, the occasion, and the materials that resonate with you. Whether you opt for a rugged leather bracelet, a sleek metal piece, or a bohemian beaded design, your choice of bracelet can add that extra dash of style and confidence to your overall look and you can confidently choose the perfect bracelet to complete your look. So, go ahead and embrace the world of men's bracelets, and wear your style on your wrist with pride.