Celebrity Inspiration: Iconic Gold Diamond Earring Moments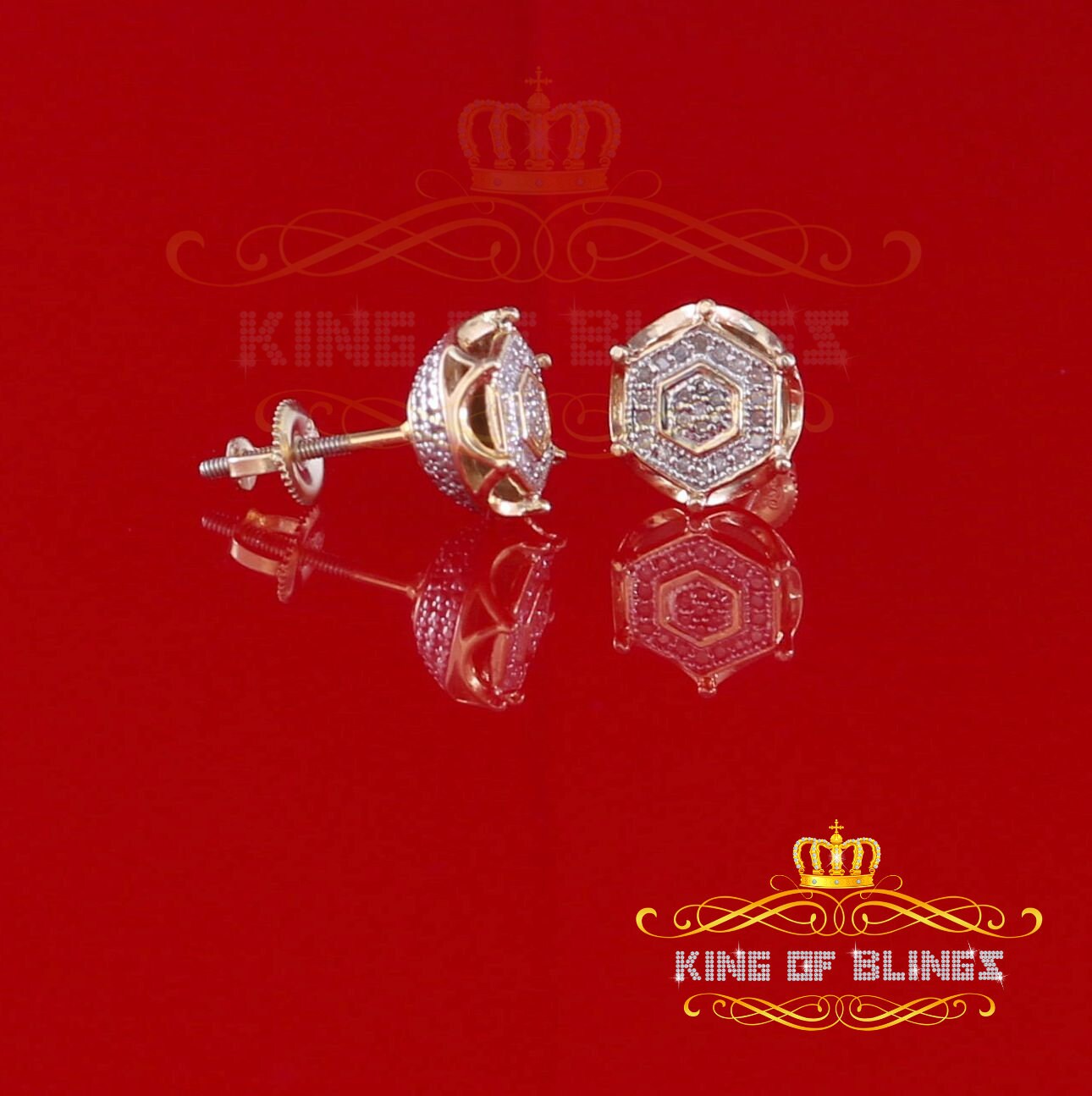 Celebrities and iconic fashion moments go hand in hand. From red-carpet events to casual outings, these trendsetters have the power to influence and inspire millions with their style choices. One timeless accessory that has always caught the eye is a pair of gold diamond earrings. Whether it's the dazzling brilliance, the elegance they exude, or the statement they make, gold diamond earrings have adorned the ears of countless celebrities, creating iconic moments that continue to inspire fashion enthusiasts around the world. In this blog, we will explore some of the most memorable celebrity gold diamond earring moments that have left a lasting impact on the world of fashion.
1)
Princess Diana's Elegance
Princess Diana captured the hearts of millions with her grace, compassion, and impeccable sense of style. Her gold diamond earrings became iconic symbols of her elegance and refined taste. One of the most memorable moments was when she attended a gala at the Victoria and Albert Museum in London, wearing a stunning midnight blue gown complemented by exquisite gold diamond earrings. Princess Diana's ability to effortlessly blend regal sophistication with modern sensibility made her a true fashion icon.
2)
Meghan Markle's Minimalist Chic
Meghan Markle, the Duchess of Sussex, has become a fashion icon in her own right. Known for her contemporary yet timeless style, she has often been seen wearing gold diamond earrings that effortlessly blend sophistication and modernity. One of her most notable gold diamond earring moments was during her wedding to Prince Harry in 2018. She wore a pair of stunning diamond studs that added a touch of sparkle to her elegant bridal look. Meghan Markle's ability to combine classic jewelry pieces with her own personal flair has made her a style inspiration for many.
3)
Rihanna's Modern Glamour
Moving into the realm of contemporary fashion, Rihanna has always been at the forefront of setting trends. Her affinity for gold diamond earrings can be seen in her unique choice of edgy ear cuffs. Whether she's on the red carpet or attending high-profile events, Rihanna effortlessly showcases her individuality through her daring accessories. Her collection of gold diamond ear cuffs has paved the way for a new generation of fashionistas to experiment and embrace their edgier side.
4)
Marilyn Monroe's Timeless Beauty
No list of iconic celebrity moments is complete without mentioning Marilyn Monroe. Known for her unparalleled beauty and captivating charm, Marilyn often adorned herself with exquisite jewelry. One of her most memorable looks is from the movie "Gentlemen Prefer Blondes," where she wore a stunning pair of gold diamond earrings. The combination of her platinum blonde hair, red lips, and shimmering earrings became an iconic image, reflecting both glamour and sophistication.
5)
Angelina Jolie's Oscar Statements
Angelina Jolie is renowned for her bold fashion choices, and her red carpet-appearances always create a stir. At the 2009 Academy Awards, she accessorized her elegant black gown with a pair of stunning gold diamond statement earrings. The geometric design, featuring intricate diamond work, added a touch of modernity and edginess to her overall look, proving that gold diamond earrings can be both timeless and contemporary.
6)
Elizabeth Taylor's Ultimate Glamour
Elizabeth Taylor, the epitome of Hollywood glamour, was known for her extraordinary jewelry collection. Among her many breathtaking pieces, her gold diamond earrings stood out. One notable moment was when she wore a pair of chandelier-style earrings to the 1970 Academy Awards. The dazzling earrings, adorned with a cascade of diamonds, added a touch of opulence to her ensemble. Taylor's passion for jewelry and her ability to effortlessly carry off extravagant pieces have made her an enduring inspiration for jewelry enthusiasts worldwide.
7)
Audrey Hepburn's Classic Beauty
Audrey Hepburn is forever etched in our minds as the epitome of grace and style. In the iconic film "Breakfast at Tiffany's," Hepburn's character, Holly Golightly, wore a stunning pair of gold diamond earrings known as the "Tiffany Diamond Earrings." Designed by Jean Schlumberger for Tiffany & Co., these earrings featured pear-shaped diamonds surrounded by a cascade of smaller diamonds. Hepburn's portrayal of Golightly cemented these earrings as a symbol of timeless elegance and became a fashion inspiration for generations to come.
8)
Beyoncé's Empowering Statement
Beyoncé, the queen of modern pop culture, has always pushed boundaries with her bold fashion choices. Known for her fierce performances and empowering messages, Beyoncé has incorporated gold diamond earrings into her iconic looks on numerous occasions. In her 2016 visual album "Lemonade," she wore oversized gold hoop earrings adorned with diamonds, making a powerful statement of strength and individuality. These earrings became a symbol of empowerment for women around the world, inspiring them to embrace their own unique style with confidence. Beyoncé's gold diamond earrings have proven that jewelry can be more than just an accessory; it can be a reflection of one's inner strength and identity.
9)
Michelle Obama's Classic Sophistication
As the former First Lady of the United States, Michelle Obama was consistently impressed with her impeccable style and grace. Her choice of gold diamond earrings has often emphasized her classic sophistication. One notable occasion was during the 2009 Presidential Inauguration Ball, where she wore a stunning one-shoulder white gown, accentuated by a pair of delicate gold diamond drop earrings. Michelle Obama's ability to exude confidence and poise through her fashion choices has made her an influential figure in the fashion world.
Conclusion
From the golden era of Hollywood to the modern-day red carpets, gold diamond earrings have played a significant role in shaping the world of fashion. The iconic moments created by celebrities like Audrey Hepburn, Princess Diana, Elizabeth Taylor, Rihanna, and Meghan Markle continue to inspire individuals to express their personal style through the timeless allure of these accessories. Whether it's the grace of classic studs or the audacity of statement chandeliers, gold diamond earrings are a symbol of elegance, luxury, and individuality. So, next time you're seeking inspiration for your next fashion statement, look to these iconic moments and let the shimmering beauty of gold diamond earrings guide you toward your own fashion triumphs.